Pivotal:
Through Her
Eyes
Pivotal Ventures is an investment and incubation company created by Melinda Gates. Pivotal approached Pilot Lab and asked us to create a series of experiences for the Grace Hopper conference — the largest gathering of women in computing that Melinda Gates was speaking at.
For the event, we concepted the campaign 'Through Her Eyes' and delivered the following:
​
a social media campaign

a customized Keynote presentation

a series of print posters for the 'Meet & Greet' where Melinda Gates met with female college students pursuing a career in tech

a custom-designed Viewmaster that was sent out to the select set of students Pivotal invited to the conference
Part 1 was designing the invites that were going to be sent out from Pivotal Ventures to the select students for the conference. Pivotal wanted these invites to be special and to share why Melinda was passionate about getting women involved in tech.
​
Based on these goals, we proposed a 'Viewmaster' accompaniment to the written invitation, which visually narrated Melinda's own journey into tech - from falling in love with math and science to working at Microsoft.
​
Part 2 of the project was taking the speech that Melinda Gates was going to deliver at the conference and turning the WordDoc that was sent over into a visually compelling accompaniment.
​
The theme of the speech was that it was time for a 'sea change' and so that was a theme that we aimed to elevate throughout the visuals of the campaign.
"I think that if we want to see a sea change — if we want a wave of women in tech — then we need to open the flood gates. Right now, a lot of diversity efforts focus on getting more women into the so-called "pipeline."
​
But that pipeline isn't producing much more than a trickle.
​
—Melinda Gates,
Grace Hopper Conference
Melinda speaking at the conference.
Part 3: The Meet & Greet
​
Part 3 of the project was the Meet & Greet, where Melinda Gates met with the students after her speech.
​
We designed 'Through Her Eyes' swag for the students to take home with them as a memento and designed a set of print posters that showcased some of the students who had been invited to the conference by Pivotal.
​
We also created opportunities for the women to connect with fill in the blank posters.
We called the campaign 'Through Her Eyes' because this cohesive experience is a window that showcases Melinda's journey into tech and therefore simultaneously creates space for other women to tell theirs.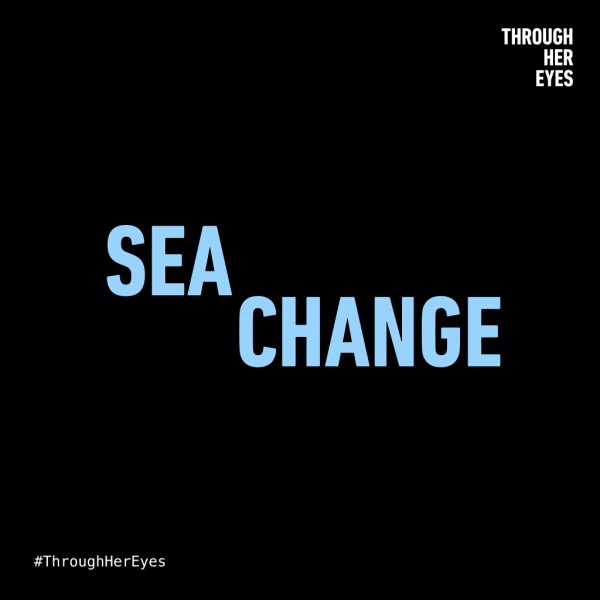 ​
As part of the promotional aspect of the campaign, we showcased stories on Instagram, Twitter, and Facebook of the students attending the conference -- playing off the visual metaphor of the viewmaster.
​
Aishwarya was one of the hero students attending the conference. Her video is below.